We Sell The Best Used Mitsubishis in Colorado Springs 
Look No Further!
If you've been looking for a used Mitsubishi, Colorado Springs has Auto 1 to find the best quality used vehicles of any brand. We believe that life is stressful enough, so we try to make your used car buying experience stress-free. That's why we have everything you need to get behind the wheel of the used Mitsubishi, or any other brand of vehicle you want, in one spot. And since Auto 1 in Colorado Springs is also a major supplier of inventory for many other dealerships in the area, we have the biggest selection of quality used vehicles out there. So browse our inventory here online, and if you don't see what you want, click on the CarFinder and fill out the short form with the details of what you want. These brokers can also help you find the perfect used vehicle according to your specific needs, should you want them to. And if you have a vehicle you want to trade-in, we have on-site professional appraisers to give you the best, fairest price possible. We always need more vehicles! You can count on the fact that our used vehicles are priced according to the current fair market value at the best rate we can offer you, right from the start. This eliminates the need for any back and forth negotiating, and makes your car buying experience that much simpler and straightforward. If you need assistance with financing, that's no problem as well. Even if you've had credit problems in the past, no worries necessary. We work with multiple different credit unions, as they have lower rates and better service, and are more willing and experienced with helping customers with past credit issues. In fact, to obtain a practically guaranteed pre-approval, just fill out the credit application online. We work with all types of situations here at Auto 1. Plus, we're here for you after any purchase as well, with our awesome Service Department. We have a full service garage and professional trained mechanics ready to perform routine maintenance or any other type of repairs you may need, 6 days a week. Just book an appointment online, and you can wait while your vehicle is being serviced. Our newly remodeled lounge area has lots of amenities and refreshments you will love, and if your service takes more than 2 hours, we offer you a complimentary loaner vehicle for the day at no extra cost to you. You can see the many reasons why Auto 1 should be your first and only choice, when buying a used vehicle.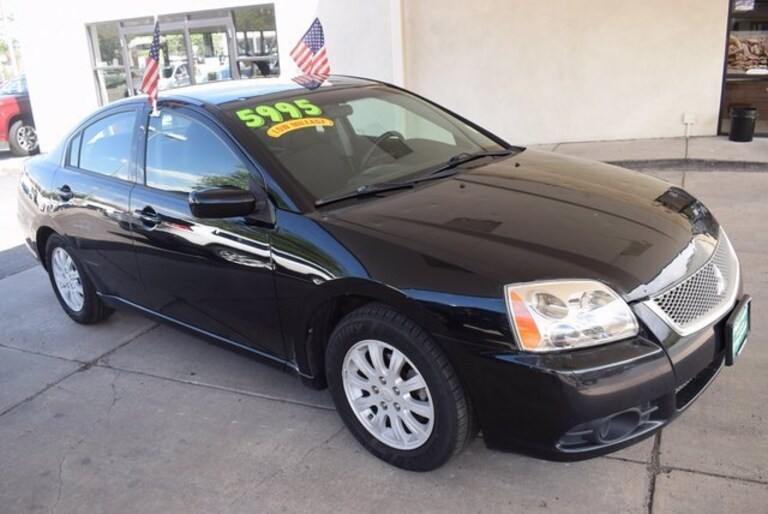 Mitsubishi History
Mitsubishi is a Japanese based automobile. The first Mitsubishi was built by Mitsubishi Shipbuilding Co., Ltd. back in 1917 and was called the Model A. It was built entirely by hand and was a 7-seater sedan modeled after the Fiat Tipo 3, but only 22 were ever made due to the high cost. Mitsubishi Shipbuilding merged into a company called Mitsubishi Heavy Industries or MHI, and in 1937 developed the PX33, a prototype sedan for military use. It was the first Japanese-built passenger car with full-time 4-wheel drive. In the 1950s, however, MHI was ordered to dismantle, and split up into 3 separate companies, all with an involvement in motor vehicle development. There were a few short productions by one of the 3 companies here and there, but in 1964 they were all reintegrated into MHI once again. In 1970, they formed Mitsubishi Motors Corporation or MMC, and began forging alliances. In 1971, they sold a 15% share in their newly formed company to the American company Chrysler, who began selling the popular Mitsubishi Galant as the Dodge Colt. MMC's annual production of automobiles was now more than a quarter million. By 1978, their annual production was up to 965,000. By 1989, they were producing 1.5 million automobiles per year. As of 2016, they became part of the Renault-Nissan Alliance. Some other groundbreaking technology Mitsubishi has created in their history is electric vehicle research and development, becoming the first automaker to mass market an electric vehicle. They also won many different multinational races and created the Colt F2000 Formula race car and won the Grand Prix and other big races all over the world, many different times. They developed the Silent Shaft engine technology and licensed the patents to Porsche, Saab and Fiat. They also engineered the world's first energy-saving Turbo Diesel engine with Silent Shaft Technology. In 1987, they debuted the first vehicle to feature an Active Electronically Controlled Suspension (ECS) and received Mitsubishi Motors' first Car of the Year award in Japan. This same vehicle also received American magazine Motor Trend's Car of the Year Award in 1989. It was the Galant VR-4. The 3000 GT won Motor Trend's Import Car of the Year Award in 1991. The list goes on and on. Quite impressive!
Best Used Mitsubishi Models
The Lancer Evo X, produced since 2007, has a 291 horsepower engine with 300 lb.-ft. of torque, and that's routed to all 4 wheels. They have great technology and features, and this vehicle is equally capable both on the road and off-road. For an SUV, the Pajero is a great choice. Its off-road capabilities are terrific, and is an affordable used midsize SUV. It has both 4-cylinder and V6 options available. The Mitsubishi Eclipse was in production until 2012 and the best version was the GSX Turbo. Third and fourth generation models have a 210 horsepower V6 engine, standard all-wheel drive plus great performance. Last but not least, the Mitsubishi Outlander or Outlander Sport. A budget-friendly crossover, the Outlander has either a 166 horsepower 4-cylinder or a 226 V6, but either way has plenty of power, great performance and has been manufactured since 2001. The Sport is a smaller version of the Outlander with a 4-cylinder engine, and don't forget the plug-in hybrid P-HEV version, the way to go if you want to go unconventional, and get much better gas mileage and better emissions. Nice design as well. All in all, if you've been searching for the best used Mitsubishi, Colorado Springs uses Auto 1.

Have you check out our used Nissans in Colorado Springs CO?