We Sell The Best Used Hondas in Colorado Springs 
Look No Further!
Here at Auto 1 in Colorado Springs used car dealership, we have built an award-winning company that has a foundation of pride and integrity. When you're looking for a vehicle, no one makes it easier or less stressful than we do. Whether you know exactly what you want or need some assistance, we've got you covered. Plus, we service all our own cars as well, both before we ever put them on the lot and afterwards, if you like. We're not like other used car lots, especially when it comes to quality. Here at Auto 1, we supply many other used car lots in the area with a lot of their inventory as well, so we have a huge selection and only put the best quality cars on our lot. Many of our used cars come with a 3-year, 100,000 mile limited warranty, and we supply Vehicle History Reports and Recall Reports for our vehicles. We also use Smart Market Pricing to price our cars, so our prices are not just fair but the best prices around. As you can imagine, we also have the biggest and most diverse selection of quality used cars out there.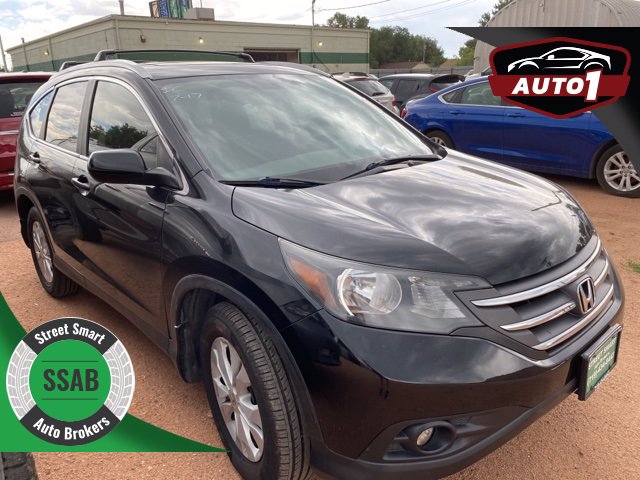 About Hondas 
If you know that you want a Honda, we understand, and have some of the best used Hondas anywhere. Honda is the largest engine manufacturer in the world, producing over 14 million per year. They are known for their dependability, economic efficiency and durability. There is a record of a man who drove his 1997 Honda Accord over one million miles on the original engine and transmission, in 2011. Now that is an amazing fact! Honda makes motorcycles, cars, watercraft, ATVs, aircraft, mountain bikes, lawn equipment, and solar cells. They even created a humanoid robot. They also have manufacturing facilities in the United States, so many are not made in Japan even though they are a Japanese owned company. One of the things that make them a popular choice in used cars is the fact that they last so long, and typically still have a lot of life left in them when they reach more than 100,000 miles. Plus, Hondas are usually inexpensive to repair, easy to fix and don't spend much time in the shop before they're back on the road. They are safe and reliable. And, Honda makes a model for just about anyone's taste and requirements in a car. Let's talk about some of their different models and the reasons they are popular today.
Facts About Different Honda Models
If you didn't know this, the Japanese automaker opened the American Honda Motor Company in 1959, becoming the world's leading motorcycle manufacturer and producer. They eventually began producing cars, and have made many different popular models ever since. The Honda Accord debuted in 1976. It is still one of the most popular and well known models today, and they currently produce the 10th generation version of this incredible automobile. The Honda Civic was launched in 1973, and is still one of the strongest selling cars out there. The reason for this is mainly due to the fact that it was created in response to the big oil crisis, and is amazingly fuel efficient. It gets approximately 40 miles per hour on the highway. In 1995, they produced the Compact Recreational Vehicle, or CR-V, which was introduced to North America in 1997. It was specially developed for recreation and active lifestyle, and revolutionized the whole concept of automobiles. The Honda Prelude was the first in a series of music related names, such as the Concerto and the Ballade. The Prelude name originally belonged to Toyota and was used as a trademark, but was given to Honda. The Honda Passport was the first SUV they introduced in 1993, and was actually just a renaming of the Isuzu Rodeo. And if you love speed and want a sports car, the Honda NSX was the fastest sports car back in 1990, and even competed with the Ferrari because of its high speed and extraordinary engine. It had an aluminum body, electronic power steering and electric gas pedal. Its engine rotated with a frequency of 8000 rpms. They now make the second generation of this car as the Acura NSX. They also make the S500 and the S600, which are both 2-seater convertibles or "roadsters" and are available in fastback models as well. The S600 was Honda's first mass marketed car. In 2003, they came out with the Civic Hybrid, the first "on-plug" vehicle meaning it uses an electric motor as well as a gas-powered engine to increase fuel efficiency and gas mileage. They do not need to be plugged in, as they use regenerative braking to recharge their batteries. They also make the popular standard hybrid model called the Honda Insight. Honda makes a vehicle and model for everyone, and for any need you may have. They are one of the most popular and dependable used cars and vehicles you can buy, and we will sell you the best used Colorado Springs Honda you can find.
In Addition
So whenever you're looking for a great deal on the best used Colorado Springs Honda, contact us here at Auto 1 in Colorado Springs, CO. first. If we don't have what you're looking for, we will find out where you need to go to get it. You can also fill out the form by clicking on our CarFinder link, and we will let you know when a matching car is available. Our brokerage department will help you find exactly what you're looking for. We also can help you with financing when you need it, and will work with you regardless of your credit history. We work with several credit unions so you pay lower fees and get better customer service, and who deal with all types of credit situations. Just fill out the easy online credit application and get pre-approved, to get the process started. Auto 1 in Colorado Springs has everything you want and need in a used car dealership, so browse our online inventory today.

Looking for a Hyundai in Colorado Springs?